Online Solution for Your Healthcare Business
We offer web design to development and social media growth. Get the best Digital Marketing Solutions for your healthcare business.
GreenLine Solution offers incredible healthcare, medical and fitness online solutions from website designing, development and digital marketing. With our top-notch services, we aim to keep you ahead in the competitive world. 
Our ideas and website designs are borne by some of the top minds in the industry. We have been benefiting our clients for the past six years, and with our expertise, we tend to take your business to new heights. Want an engaging and high-converting website for your clinic, gym or any other healthcare business? Join our hands now!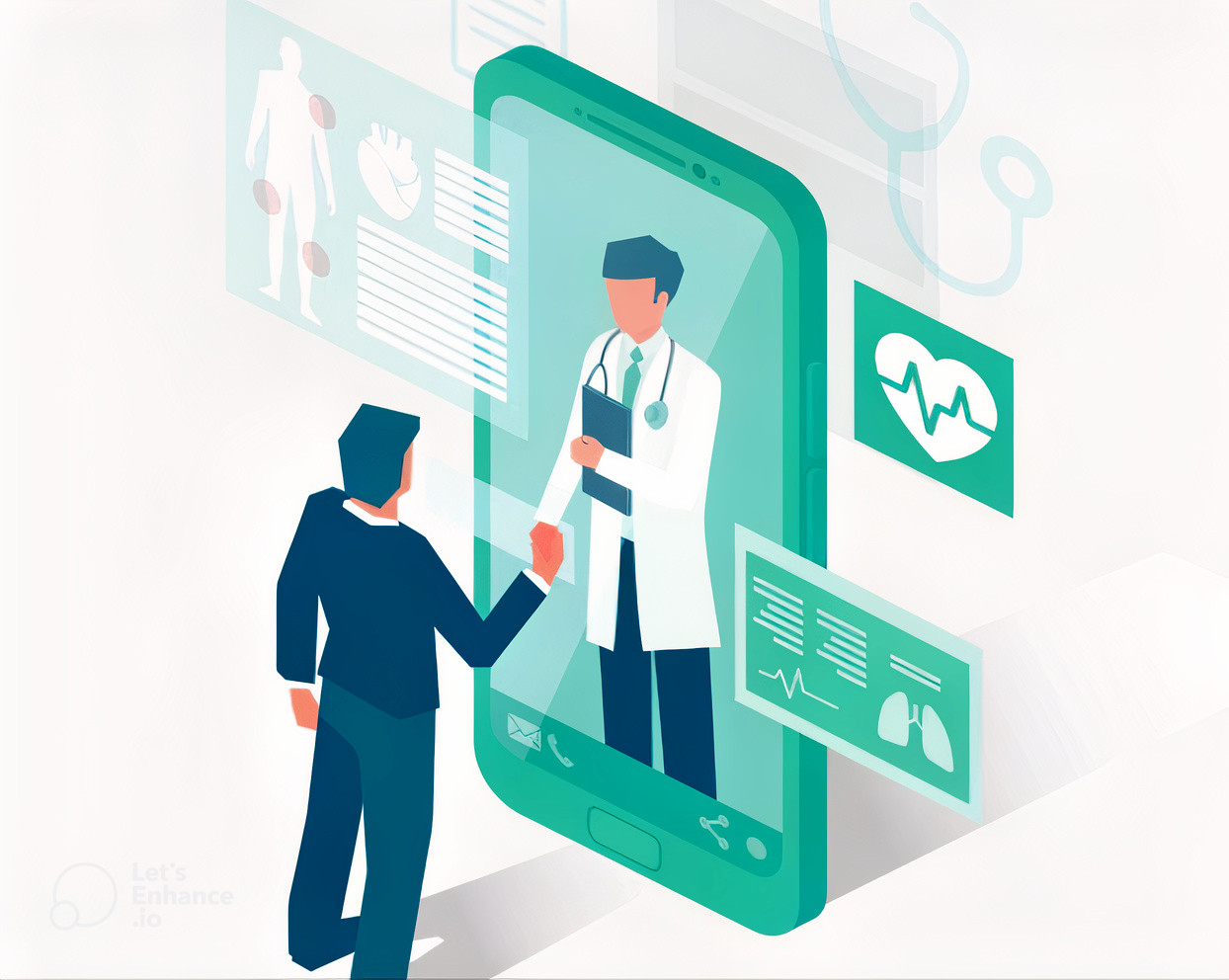 Why Go Digital for Your Medical Business?
Having a website and promoting your healthcare business on social media platforms is vital to generating more leads. In addition, it is a way to promote your brand and make your targeted audience aware of your services and products. 
Having a functional and highly attractive website helps to give your business credibility and earn the trust of your audience. If you are a private practitioner, then digital marketing can help you build professional territory and, at the same time, boost your reputation. If you still haven't gone digital, then now is the time. With GreenLine Solution, you can get the desired result by establishing a strong online presence.
Key Benefits of Our Healthcare Solution
Improved Medical Services
Improved Medical Services
Your patients can access effective and effective treatment faster than before.
More Patients
With our digital marketing services, we aim to help you get more leads, i.e. patients.
Data Security
Our designed website ensures the confidentiality of patients' medical data.
Time and Cost Effective
With the right medical solution, your patients can access cost-effective treatment at the earliest.
Real-time Tracking
Allows your patients to track and access medical services from anywhere.
Increased Productivity
Websites and online presence provide credibility, thus increasing your productivity.
GreenLine Solution designs and develops highly functional and automated websites that offer various benefits to our clients. 
Make your patients aware of the signs and symptoms of various health conditions. 
Provide healthcare tips and send reminders to patients about health checkups.
Link your website with different social media platforms. 
Allow your patients to reach you with just a finger touch. 
Get feedback from your patients to improve your services.
GreenLine Solution has an expert team of developers, designers and marketers. Together we provide the most beneficial solution for your healthcare business.
Unique and Innovative Website
For your unique and exceptional service, we develop and design appealing websites that speak to your patients.
Easy to Customise Designs
We provide our clients with an upper hand with customisable designs; thus, they can get the changes done.
To keep our customers always satisfied, we offer 24×7 support service to tackle any issue.
To ensure the delivery of an ideal healthcare website, the development process involves:
Planning
It involves strategising the design of the website as per our client's demand and market opportunities. GreenLine has an expert team for this purpose.
Designing
Our professional designers make use of advanced technology and tools to generate an appealing, unique and customer-oriented design for the website.
Developing
The developing phase includes the development of the website. We set up a hand-picked team of developers that put together their years of experience and expertise to generate the ideal website.
Testing
Once the website is ready, it has to undergo the various testing processes in real-environment so as to eliminate any bugs and make the website ready for delivery.
Delivery
Lastly, we deliver the final result or launch your website. We also provide our customers complete support to help them have a smooth and productive running website.